About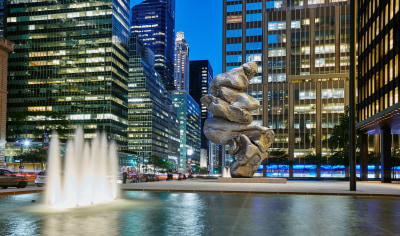 The preeminent provider of fine art storage, services, and logistics
Founded in 1976 in New York City, Crozier has grown exponentially with the art world to become the chief authority in art services and an advocate for international standards. With a strategic network that encompasses over 1.3 million square feet of dedicated storage space across North America and Europe, Crozier is singularly equipped to protect specialized collections all around the world.
In March 2018, Crozier integrated with Artex Fine Art Services, refining its ability to accommodate museums and institutions with an expanded suite of specified services. More recently, Crozier united with LA Packing, Crating and Transport to add unprecedented domestic coverage and a deeper knowledge of the Los Angeles market to its profile. In joining forces with these veteran companies, Crozier reaffirms its commitment to excellence by strengthening its expertise and increasing its capacity.
Crozier is part of the Adjacent Business segment of Iron Mountain Incorporated, the global leader in data storage and information management services. The infrastructure of Iron Mountain uniquely positions Crozier to handle diverse and non-traditional collections. Restoration, digitization, media migration, and bespoke archival solutions are just some of the many distinct services Crozier's affiliation with Iron Mountain affords.
As the most comprehensive and experienced art logistics organization in North America, and with an increasing presence in Europe and the UK, Crozier guarantees that the ever-changing needs of artists, private collectors, galleries, museums, and institutions are met with precision and care.
A Note on our Logo
Building on the proud legacy of our shared histories, our new logo forges a fresh identity that represents our evolution. The four-cornered form–often used to demarcate physical space–draws upon referential imagery from our industry while signifying Crozier's scope and vision. The manifold characteristics of this symbol speak to the core of who we are as company.