Travel & studio crating
Crozier's Studio Slat Crate is designed to be disassembled, stacked, and reassembled, making it one of our most versatile crating options. The Travel Frame can be used to store and ship objects short distances without outer crates.
Highlights
Light-weight crating and packing
Easy-to-store
Studio crates break-away
Custom pallet base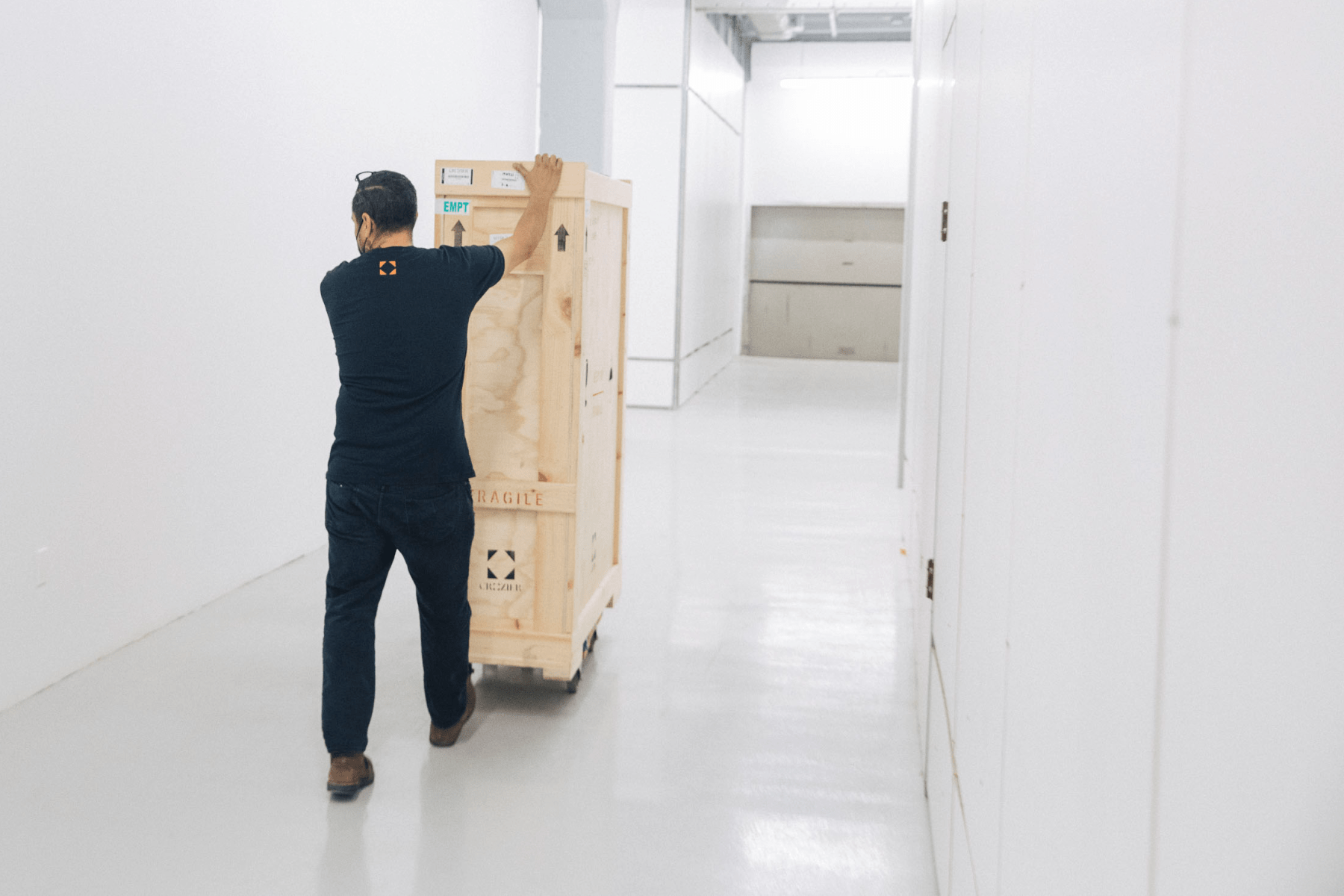 Studio Slat Crates are best for storage or shipping that does not require an artwork be fully enclosed in plywood or foam insulation.
An open framework of pine slate walls with screw closures and pallet-jack accessible lids characterizes the Studio Slat Crate. This crate can be dismantled and reassembled completely to a Custom Pallet base, making loading and unloading possible from all sides. The packed crate is wrapped in clear polyethylene film to protect the contents from particulates.
The Travel Frame utilizes special hardware to secure a 2D piece of art in a sturdy wood box from the rear only, so that neither the face nor the edges of the artwork are touched. Adding new hardware to the back of an artwork is a drastic measure suitable only when any other packing method poses a risk to the paint, frame or other surfaces.
Crozier meticulously designs and engineers our crates to ensure maximum protection and handling in storage and in transit. We use specialized hardware and archival materials to protect against the effects of shock and climate and to enable secure unpacking. For more crating options, return to the crating page [hyperlink to crating page] or get in touch with a Crozier expert.
155in
Crozier's tallest crate
1
Tree planted for every crate purchased